Here I talk with Nicole Mattison of Tennessee. She is mother of Millie, who was diagnosed with infantile spasms. Millie is on the waiting list in Colorado for Charlotte's Web until the family is able to move. In the meantime, Nicole hopes to raise awareness about medical cannabis where she lives now. (For a glossary of acronyms used in this interview see the sidebar of this page.)
Suzanne:
Tell us about Millie.
Nicole:
She was born at term but had microcephaly and trouble nursing. At a month she still had a poor suck/swallow, was refluxing all the time and had tracheomalacia, which was exacerbated by the reflux, so she had lost a lot of weight. They did their first EEG then and things looked normal. They decided at two months to do a nissen procedure to stop the reflux and to insert a g-tube to feed her. Two weeks after the surgery we noticed the first spasms.
When she went in at three months old, they confirmed infantile spasms. They started the Ketogenic Diet in June of 2012, as well as Trileptal, Topomax and Keppra. We kept a notebook on the frequency of spasms and by December they were still at a high frequency, so they took her off the Trileptal and switched to Sabril. Neuro decided to bypass ACTH as she is not immunized, I did not have an issue with this as they felt Sabril would work.
We decided to try other neurologists as ours in Tennessee had no idea what was going on with Millie since all genetic testing came back normal. They called her a puzzle. She had trouble on the manufactured Ketogenic Diet. She wasn't gaining weight or growing, had terrible diarrhea and spit up (which they attributed to her neurological status).
One of our alternative therapist recommended a natural form of the diet. I asked our nutritionist about it and she said they have a few kids on it (which I could not believe wasn't the first line they would recommend!!), so we switched. At this time we had pushed the ratio up to a 4.5:1. When we switched to the natural diet an amazing thing happened - she started GROWING!! and gained LOTS of weight! Her body just hadn't had nutrient rich food to feed it!!
Another thing happened about a month after the switch. Millie's electrolytes started getting out-of- whack. Over the course of a few days she started swelling and wheezing. We assumed she was having an allergic reaction to something so we went to the ER. They did some blood work and found her Sodium was at 108, which is critically low! It took some time to stabilize her. The Pediatric Intensive Care Unit doctor said he had never seen a sodium level that low and we should be thankful we brought her in when we did.
June through August consisted of four PICU stays and one General Floor stay. After being sent home from the sodium incident, we wound up back the next day because something was just off. Her heart rate was extremely high. However, the ER docs basically told us: "Look, she has neurological issues - just accept it.", and then he discharged us. But I KNEW something was off and pressed for an overnight observation. We found out she had a staph infection from the pic line.
They had her on several supplements: sodium, magnesium, calcium, potassium and iron. They urged us to switch back to the manufactured diet as it was "fortified with plenty of nutrients she desperately needed", but I knew this just didn't feel right. I knew the real food she was getting was good for her, as was evident by her growth. There was something else going on.
The supplement didn't have the impact on her electrolytes they had hoped for and she started becoming anemic. She needed nine blood transfusions over the course of the three months, continuously spiraling into metabolic acidosis. They started reverting back to her neurological condition and speculating her brain just couldn't regulate her kidney function. Her creatinine levels were high (I knew deep down that there was something else attributing to these occurrences. I always had.). We stopped the Topamax at this time at my request. The doctors thought it might be causing the acidosis and wanted to start her an another medication to help. It made NO sense to me to add another medication when we could STOP this one!
All summer she stayed swollen, I think we were at home for a week and a half at the most. In August we went to the Emergency Room for blood work, as recommended by our pediatrician after a follow up from our hospital release. It was a Friday. Her blood work was off, but they felt it could wait over the weekend, as we had a hematology follow up scheduled Monday morning. We knew we would be admitted that Monday. And we were.
There was blood in her stomach. She had not peed in over twelve hours. Her blood work showed she was dehydrated, though she was as swollen as we had ever seen. Once we were admitted in our room (on the general floor) things went from bad to worse. She coded; stopped breathing. It was the most horrifying scene: her laying there pale and so bloated, the team just flopping her around like a toy trying to get some response. They needed to intubate her in order to get a central line in and get blood work, but she was dry as a bone and not giving blood. Once they did that her PH level came back as incalculable. This was the first time several in the Pediatric Intensive Care Unit team had seen this. Her kidneys had shut down and she was in severe metabolic acidosis.
The next few days were a blur. The goal for her blood pressure was thirty-five! Thankfully it went up daily and she continuously improved!
ALL that to say that as of today, we not on any of the supplements and her kidney function has returned to normal! It was very frustrating to me that they continually wrote off her issues as "neurological manifestations", when ALL they had to do was set that aside and look at her as a NORMALLY FUNCTIONING infant! Problem solved!
Back to the spasms: she is on 2,000mg/day of Sabril (enough to treat an adult). We just increased it as there has been no improvement in her EEG, however the Sabril has decreased her alertness and ability to interact and progress. She was spasm/seizure free for about nine months, but they recently came back right before October.
She is doing a GREAT job at physical therapy, holding up her head and sitting for a bit. She just started feeding therapy (all things the docs said she would never do).
My husband watched Dr. Sanjay Gupta's CNN documentary on medical cannabis this summer and mentioned it and I thought, "DUH, pure nature!". We asked one of the doctors at the hospital we had built a rapport with and he was all for it, so we started looking into it. We mentioned it to our neurologist in Cincinnati last week and she said its worth a try.
Though her spasms/seizures may not be life threatening at this time, I believe the side effects of the chosen treatment of infantile spasms/epilepsy nearly killed her and that should not happen when there are other possibilities.
Suzanne:
Nicole, I am so sorry. I cannot fathom the trauma of all that.
We've had to juggle the problem of epilepsy medication side effects, too. Alex was on Prednisone for two years. We all know what that is and why long term use is dangerous. He gained too much weight on Depakote, so we switched to Topamax. On Topamax he has less appetite and is at risk for kidney stones. Plus, Topamax has that acidosis risk you mentioned and Alex has two heterozygous genetic mutations that put him at greater risk for acidosis anyhow. It is like being on a roller coaster that you can't get off.
Even though you plan a move to Colorado so Millie can access the oil you have been quite busy laying groundwork at home in Tennessee. Tell us about that.
Nicole:
We are working with a few organizations in Tennessee. Education is key. There are still a lot of citizens that don't assimilate the medical benefits of a cannabis because all they have heard for years is the "war on drugs" aspect of marijuana. Therefore, we are working closely with NORML TN as well as a non profit they have created, Tennesseans for Compassionate Care. Both are working with a lobbyist to make sure we are being heard on Capitol Hill. In conjunction, we've planned a few awareness events. We are planning an event in which we take all the names of those we have lost and those currently struggling with conditions in which MMJ would benefit and will be making posters to put up in Legislative Plaza. We are looking into a mainstream advertising campaign in local papers and tv ads. We are also trying to gather a panel of experts to do a public forum, invite the public to listen to the panel and bring their questions. Again, all of these are to raise awareness and educated on the proper usage of MMJ.

We are also trying to get the word out in any way possible. We did an interview with our local Fox affiliate after the NORML TN monthly meeting and hoping that gets on air this evening so we can share it!

I think that, like Millie, there are other children that mainstream medical professionals just aren't sure how to treat and these children are getting tossed aside because there are not enough "resources" to invest into their care. That being said we've always gone a more holistic route for all of our care needs so I firmly believe that our past experiences are what has led us to investigate MMJ.
Suzanne:

It really is a public relations campaign to change entrenched biases against this plant and its uses. Thank you for sharing your family's suffering. It is important to get these stories out and I admire your bravery in doing so. Best of luck to you.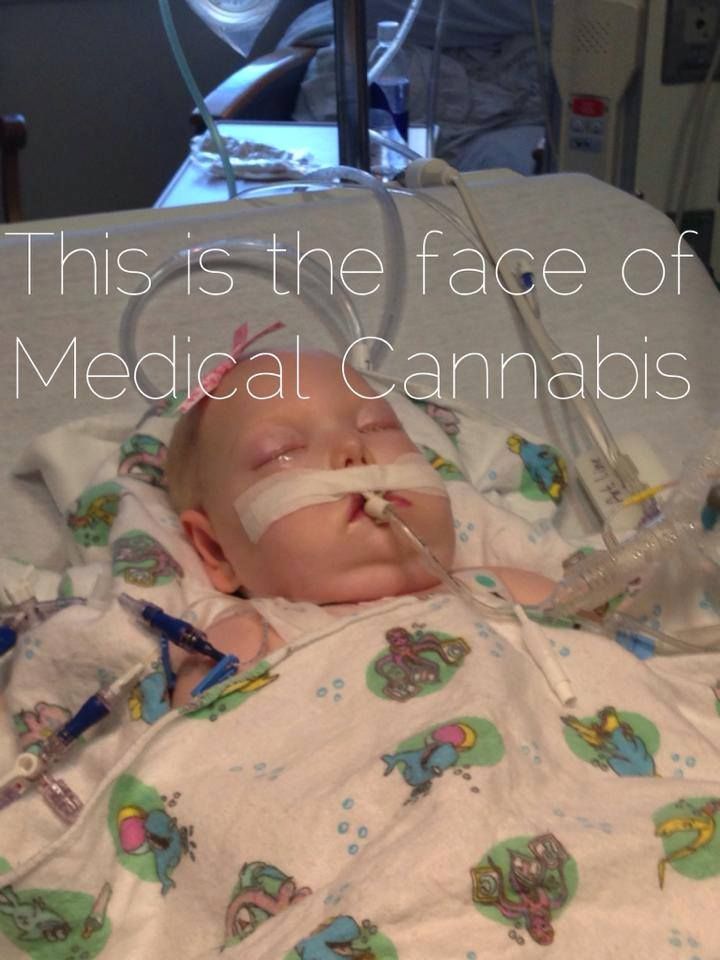 How To Help The Mattisons
The Mattisons have set up a fundraising page on You Caring. Money raised will cover costs associated with their move to Colorado. In Colorado Millie will be prescribed the Charlotte's Web CBD Oil she cannot get at home in Tennessee.
How To Help In Tennessee
1.
Contact you legislator and senator
. Enter your zip code and this page will direct you to them. Ask them to support medical cannabis.
2.
Contact Tennesseans for Compassionate Care
and ask how you can help.