Here I interview Gabby from California. Her boys, Joshua and Nick, have autism without epilepsy. They are thriving on CBD Oil (not Charlotte's Web in this case).
Suzanne:
In which state do you live?
Gabby:
CALIFORNIA
Suzanne:
Do both of your sons take CBD oil or just one? Which brand?
Gabby:
BOTH. Our CBD is made locally for us, no brand - we test every single batch.
Suzanne:
How do you test the batches?
Gabby:
The batches are lab tested.
Suzanne:
How does physician involvement work in California? I'm more familiar with how it
is done in Colorado at this point.
Gabby:
The physician will ask for symptoms to treat: insomnia, anxiety, appetite, pain, aggressiveness, etc. Then he will prescribe CBD and in some cases THC. He issues a prescription and you are left to find the oils or resins at the dispensaries. He recommended I talk to other parents to figure out brands and doses. And, with minors he requires to see the kid every three months to renew the prescription. All appointments must be paid in advance: close to $600 dollars.
Suzanne:
Have you seen any improvements in your sons' conditions? If so, what
specifically?
Gabby:
Both started out as very severely autistic kids. Joshua is high functioning now and Nick is on his way.
NICK: 8 Years Old
He has improved remarkably. My son was non-verbal and he started talking, pointing to things, naming all he sees, singing songs, counting in English and Spanish. Sensory issues are almost gone and fine motor is improved. He sleeps better, asks verbally for bath, food, toilet, etc. He looks at his peers and wants to imitate them. He would avoid being touched and now asks for hugs. He also now keeps his clothes on, takes pictures and draws, loves music, sings, and dances. And he lets doctors and nurses take vitals. That's new. He would scream and run away before. A different kid!
Oh and Nick is starting to answer yes and no questions. This started today. I'm telling you it's like Christmas morning every day. Can't wait to see what new thing cannabis is going to do for us!
Nick has been taking CBD and THC for three months.
I have not talked to many other parents on cannabis, but I have talked to many on stem cells. SAME RESULTS! But not as invasive or costly!
JOSHUA: 10 Years Old
My other son is also autistic and was already talking, but now he's talking better! He is asking for new food items. He would self restrict his diet. This morning he asked for scrabbled eggs! WHAAAAT! That is new.
Joshua has been taking CBD and THC only a few weeks.
Look, here they are playing together!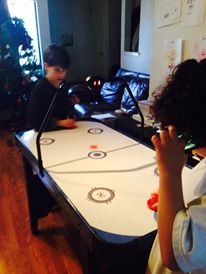 Suzanne:
This is truly remarkable, but not surprising since it is the same story I keep hearing again and again.
You mentioned that your kids also take a THC oil tincture. While epileptic kids just take CBD, I've heard time and time again that some autistic children also benefit from a THC tincture beyond the trace amounts in CBD oil. While that sounds knee-jerk-scary without more information, this has kept some children with severe autism out of institutions (
here
,
here
, and
here
). Can you tell us about your boys' THC tinctures? What percentage of THC is in the tincture?
Gabby: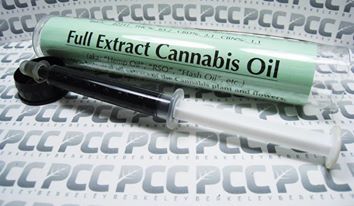 This is my source of THC. It is only a small small dose: no bigger than the tip of a pencil. I dose it at 6:00 pm to make them unwind from the day. Promotes relaxation, gets rid of the anxiety and helps achieve deep healing sleep.

Even epileptic kids can benefit if you do micro dosing 10 g. Of full cannabis oil + 10ml. of olive oil. 1 to 2 drops 2 to 3 times a day.
Suzanne:
THC is an interesting factor with epilepsy because in high doses it can cause seizures but parents and doctors are finding tiny bits of it actually help the CBDs work better. When growers lower the amount of THC in high CBD cannabis plants to resemble those in hemp parents find the anticonvulsant properties do not work as well. It is a synergy of plant based components that I believe they will have a hard time duplicating when they start isolating CBDs to make pharmaceuticals.
Is there anything you'd like our readers to know?
Gabby:
From Wikipedia's article on neurogenesis:
"Some studies have shown that the use of cannabinoids results in the growth of new nerve cells in the hippocampus from both embryonic and adult stem cells. In 2005 a clinical study of rats at the University of Saskatchewan showed regeneration of nerve cells in the hippocampus.[55] Studies have shown that a synthetic drug resembling THC, the main psychoactive ingredient in marijuana, provides some protection against brain inflammation, which might result in better memory at an older age. This is due to receptors in the system that can also influence the production of new neurons.[56] Nonetheless, a study directed at Rutgers University demonstrated how synchronization of action potentials in the hippocampus of rats was altered after THC administration. Lack of synchronization corresponded with impaired performance in a standard test of memory.[57] Recent studies indicate that a natural cannabinoid of cannabis, cannabidiol, increases adult neurogenesis while having no effect on learning. THC however impaired learning and had no effect on neurogenesis.[58] A greater CBD to THC ratio in hair analyses of cannabis users correlates with protection against gray matter reduction in the right hippocampus.[59] CBD has also been observed to attenuate the deficits in prose recall and visuo-spatial associative memory of those currently under the influence of cannabis,[60][61] implying neuroprotective effects against heavy THC exposure. Neurogenesis might play a role in its neuroprotective effects, but further research is required."
Suzanne:
Thank you so much, Gabby. Every autism parent who is brave enough to speak the truth of cannabis for sick kids sends out a ripple that reaches dozens more, then some of those do the same, and before we know it we will have created a tide that cannot be turned back.
Gabby:
I refuse to hide because I am not doing anything wrong or bad. I am not ignorant nor doing this without having done exhaustive research and being backed up by a great doctor. And, I believe it's a sin to keep all this knowledge to my self and be worried about what people think.
--------------------------------------------------------------------------------
Links provided by Gabby for further reading:
Scientists Meet to Discuss Cannabinoids and Stem Cells
The Marijuana Miracle: Why a Single Compound in Cannabis May Revolutionize Modern Medicine - The Nation
Neurogenesis
- Wikipedia