The following is an interview with Emergency Room Physician, Tom Minahan. Today Tom speaks in his capacity as father of a daughter with intractable epilepsy. Well, intractable before CBD oil - that is.
SUZANNE:
Hi, Tom. First I'd like to thank you for your willingness to share this story, including your real name and profession. Like some others I've interviewed, your child already has access to the oil. You could have gone quietly on your way, enjoying the fruits of labor. But instead you bravely speak out so your voice can benefit others. I really appreciate that.
Can you tell us about your family? What is your profession? And why did you resort to CBD Oil?
TOM

:
We are a family of 6 with kids ages 7-12. My wife is an emergency room nurse and I'm an emergency room doctor.
Our 11 y/o daughter has had seizures for 10 years and as many as 30-40/month. When my daughter had her first seizure, I thought I already knew all I needed to know. After 10 years of reading, nearly every drug, diet therapy and multiple EEG's looking at surgical options, we were not any better off....in fact, the seizure frequency had increased to a number we had never experienced before.
It's my belief that 90-99% of people using weed are just getting high. While my world is skewed in the ER, that is what I saw. I NEVER saw any 'real' uses for marijuana. I was even told by people that they heard about marijuana for pediatric epilepsy....."sure, I'll teach my kid to smoke". I know drug use and abuse; I see it everyday. People get marijuana in their system by smoking....some eat it, but that's even crazier! My cousin tells me about the CNN special. Seriously? Was I that stubborn? Risk of death, zero?

Well, right before starting our well-published epileptologist said we could try cannabis ("but there's not been any studies", he said). So he suggested Felbatol. I immediately said no to Felbatol. Blood draws every 2-4 weeks to watch for aplastic anemia, a potentially deadly problem. So, deadly medicine with blood draws or this socially unacceptable "schedule 1" drug? We went forward with the safer approach and kept it quiet for a couple of weeks. But the results were too amazing to keep this quiet. I've researched this topic extensively and attended a conference in NY. Charlotte's Web is the highest quality material with the highest manufacturing standards. We're currently on their waiting list in CA.

SUZANNE:



I hear you on potentially dangerous pharmaceutical medications. For a decade

an antipsychotic drug was prescribed to autistic children that was not even FDA approved for use in kids

. It ended up causing some of the boys to grow breasts. Other kids developed Parkinson's like tics. The pharmaceutical company that makes the drug just settled in court for billions of dollars for false marketing. So I just shake my head when people gasp at the idea of giving kids this virtually side effect free, low THC cannabis oil that's changing the face of epilepsy as it has been known since time immemorial.





Which oil does your daughter presently take?





TOM

:

We use an oil. We initially tried an alcohol based, but the taste was too intense for my daughter. We went to a glycerin-based product with good success.

SUZANNE:



Can you give us a sense of how her life before starting CBD oil differs from the way it is now?





TOM

:

My daughter's life before the CBD oil, wow! We were on our way from LA to see our epileptologist in Baltimore for our one-hour appointment. We go through security at the airport and she seizes. She wets on the floor, ugh.



We're early for the flight so she sleeps on my lap as we wait at the gate. First leg of the trip is through Denver. She seizes on this leg of the flight and wets her cloths again.



As we board the next flight we ask for a towel "just in case." Mistake. Someone from the airline felt we shouldn't be in the plane, that it wasn't safe. After long delays and me talking with the pilot and the physician with the airline, we departed. As we're landing in Baltimore, she seizes for the 3rd time.
In the hotel that night, she seizes another 2 times.



Our expert suggested a different medication than the one she was on. This new medication can cause a deadly problem called aplastic anemia, so blood draws are done on a 2-4 week routine (on an 11 year-old). The expert also said, "you can try cannabis, but there hasn't been any studies." As an ER doctor, I knew the incidence of death from cannabis overdose was zero. So, blood draw every couple of weeks or try something that is "not studied" but should be safe?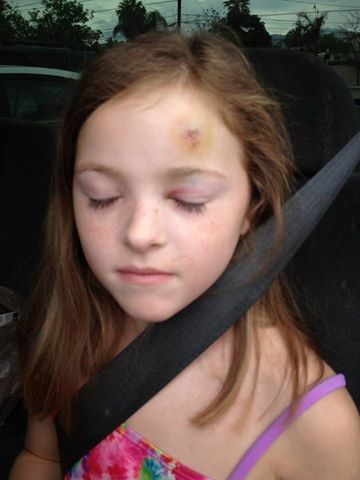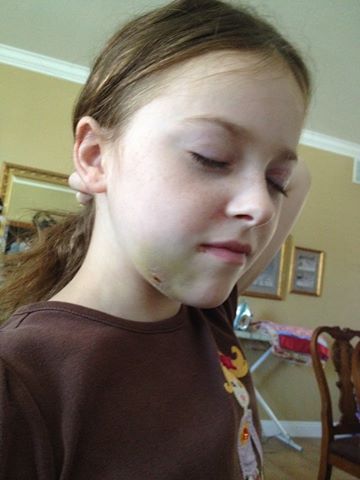 Before we started, we had a private tutor do school at home. She wasn't picking up things in the regular classroom and the seizure frequency made school attendance too sporadic. She's already back in school, attending 5 days a week.. And her attitude about school is now a desire to learn! Her attitude in general has changed 180 degrees. We get in the car for church last week. As she jumps in the car she says to her brothers and sister, "good morning, how is everyone today?" Who is this kid?



SUZANNE:





I hear professionals say that all the time - it has not been studied. But, actually there are several dozen studies dating back to the 1980s, some even funded by the National Institute of Health, on the anticonvulsant effects of cannabis (

here

and

here

). So they are out there; most doctors just seem not to know about them.





But, wow! Even though what you said about your daughter's life now versus before CBD oil is becoming a familiar story, it never ceases to amaze me. It is the same story I keep hearing from CBD families.



What would you like others, including the medical profession, to know about CBD Oil for epilepsy?

TOM:

The medical professional community MUST know about this. How to get them to find out, is my current dilemma. I have this platform as a dad and doctor, but I need to find the right avenue. I'm no CNN reporter.



SUZANNE:





Every person you talk with, every interview like this you may do in the future, helps get the word out. These things tend to go viral.





When people from respectable professions, such as yourself and the police officer I'm interviewing next, speak out that opens the door for others to come forth. I thank you from the bottom of my heart. God bless you and your family.